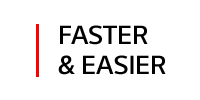 The Netflix app launches quickly, whether it's right after turning on the player or after using several other apps.


The Netflix app is easy to access and convenient to launch from the the smart player menu.


The player comes with the latest version of Netflix with the newest features.

Watch what you want, when you want
What is ALFA Smart Player?
The latest generation of ALFASeries' exclusive, a revolution in the in-car entertainment industry, our promise of providing a unique service and features to our customers, our LED and OLED screens give that beautiful image quality.
Create the home theater you've always envisioned, with ALFA Series that give you quick, seamless access to all your favorite apps, including the latest and most up-to-date version of Netflix available, as well as all your favorite TV channels, Android games, and more! From breathtaking images and stunning picture quality, to streamlined and intuitive Smart Headrest Player features, ALFA Series boast all the innovations recommended by Netflix, including:

• Lightning-fast launch. No need to wait. The Netflix app launches quickly, whether you just turned on the player or you've been using other apps.
• Effortless Access. With the Netflix Icon on the Play Applications menu, the app is easy to access and convenient to launch.
• The latest Netflix version. ALFA Series come with the latest version of Netflix and all the newest features.
• smartOS Smart Player. Not only will you get movies, TV shows, online content and more from top content providers—you can effortlessly switch between them with an impressively intuitive interface, seeing old and new favorites in cinematic quality is as easy as a flick of the wrist and the press of a button.

Find an ALFA Series Headrest Player to fit your needs. Movies, sports, games and more come to thrilling new life with the perfect black and intense color of the ALFA Series OLED display. Or choose ALFA Series UHD Players, which deliver previously unseen detail with a vibrant, natural picture. Different zones of light across the screen can brighten and dim independently, enhancing contrast and achieving deeper black levels for a rich, lifelike image.